HEEDS Committed to Providing the Best Quality
Design Exploration Software and Service
Greetings,

At the end of September, HEEDS business wrapped up another stellar fiscal year with over 60% growth compared to 2016. This is a testament to the value provided by design exploration for simulation, and there's no signs of slowing down!

Siemens PLM Software is a customer-obsessed company and we strive to help solve your engineering problems. We trust that our commitment to outstanding service is experienced throughout your organization. Keep reading to learn more about recent HEEDS news.


Volkswagen AG Automates Combustion System Development


The complex demands on modern combustion systems require a flexible automation method for the virtual development process. Apart from the need of a robust CAD model and a reliable CFD solver to produce high quality results fast, an automation tool is mandatory to couple and steer process steps running on different hardware platforms using efficiently the available licenses of the various programs involved. Experiences made at Volkswagen Group Research with such an automated CFD process within HEEDS was presented showing a parameterized Diesel piston CAD model and the automated processing of a full cycle engine simulation addressing a number of operating conditions and injector positions. Volkswagen AG illustrated their process at the Optimize This! 2017 International HEEDS Conference

.

Solving Beam Optics of Thermionic Emitter Cathodes in an X-Ray Tube


HEEDS software was applied for the first time to find and optimize a solution for a typical, generic problem of X-Ray cathode design. HEEDS software operated in a closed-loop simulation, getting inputs and feedback from multiple software applications such as Cobham OPERA FEA, Mathworks MATLAB and MS EXCEL. Preliminary results were presented at Optimize This! 2017 International HEEDS Conference to show that HEEDS software is a highly adaptable and powerful tool that is capable of producing a plausibly accurate solution to a sample X-Ray cathode design exploration in an autonomous manner in a very short time period.


Using Design Exploration for Diesel Engine Design Through Virtual Calibration

Following the previous design exploration of a drive bowl shape and injector optimization of a CI engine for automotive application, both full-load and part-load operations are simultaneously accounted for in the optimization loop in order to cover a reasonably broad range of engine operations. HEEDS and STAR-CD are now used for a fi xed bowl design to test diff erent injectors and injection strategies aiming at minimizing both brake specifi c fuel consumption and engine-out pollutant emissions. University of Modena and Reggio Emilia illustrated their process at the Optimize This! 2017 International HEEDS Conference.

Product and Services Highlights

HEEDS MDO 2017.10 Released


HEEDS MDO version 2017.10 was released on October 30th. Siemens PLM provides powerful tools for quickly and easily exploring product design options to find the best possible design to meet your needs in your production timeframe and environment. HEEDS 2017.10 is packed with great enhancements that continue to streamline design exploration through improved automation capabilities, hardware and software interoperability, and results processing Some highlights:

Capture and reuse entire process flows for new projects
Run portal applications on remote systems
Re-create one or more plots for use in other studies
Flexible control for grouping designs of interest
Increased fidelity and controls for surrogate plots

To download this version, go to your Customer Portal.
Be sure to check out the What's New in HEEDS 2017.10 webinars on December 7th.

New HEEDS Website
You may have missed the announcement of our newly redesigned website. Check it out and let us know what you think.

FloEFD Simulation Conference 2017
11/28-29: Berlin, Germany
More info

Simulation @ Siemens Conference 2017
12/5-7: Perlach, Germany

What's New in HEEDS 2017.10 Webinars
12/7: Online
More info

Turbomachinery & Pump Symposia 2017
12/12-14: Houston, TX
More info

DesignCon 2018
1/30-2/1: Santa Clara, CA
More info

Ron Averill is one of the original creators of

HEEDS software

and a continuing contributor to our training programs. Ron takes the time to provide some thought-provoking ideas on expanding the usage of design exploration.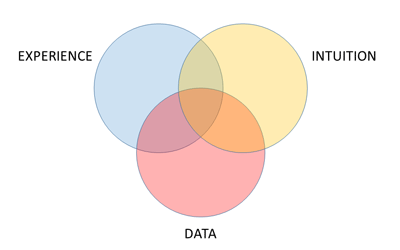 Collaborative Design Exploration
Intuition plays a critical role in all stages of a design exploration study, from defining the problem statement to building the simulation model to interpreting the results. But what about the search process itself? Should we make design improvements based on intuition, or should we allow a mathematical search engine to explore the design space for better designs? Read more...
Please welcome our newest members to the HEEDS Design Exploration Team.

Gajendra Gangadara - Application Engineer

Gajendra joined the HEEDS sales and services group as an application engineer in June 2017 and is based in Bangalore, India. Gajendra has a background in design optimization and computational analysis. Most recently he was a graduate research student and CAD intern. He holds a bachelor's degree in aeronautical engineering from Dayananda Sagar College of Engineering and master's degree in mechanical engineering from the University of Texas at Arlington. His interests include slam poetry, mountain hiking, biking and volunteering -- providing stationaries for underprivileged children in rural areas.
Gabriel Amine-Eddine - Application Engineer

Gabriel joined the HEEDS sales and services group as an Applications Engineer in October 2017 and is based in London, UK. Prior to joining us he worked as a Dedicated Support Engineer within CD-adapco's London post-sales team. Gabriel earned both a PhD in Complex Systems Simulation and a BEng (Hons) in Aerospace Engineering from the University of Southampton. Gabriel's interests include kitesurfing, wakeboarding and travelling.
We look forward to our continued relationship on helping you discover better designs, faster with HEEDS.
Val Townsend
Marketing Manager

© 2017 Siemens Product Lifecycle Management Software Inc.
Siemens and the Siemens logo are registered trademarks of Siemens AG. All other logos, trademarks,
registered trademarks or service marks used herein are the property of their respective holders.